Riding technique area of the Ötzi Bike Academy
For beginners and advanced bikers – bikers and e-bikers
This is where our riding technique courses begin. Surrounded by shady woods on the outskirts of Naturno, the riding technique area provides numerous opportunities to improve your riding technique. Under the guidance of our bike guides, beginners learn the basics on the bike, such as balance exercises, cornering or braking.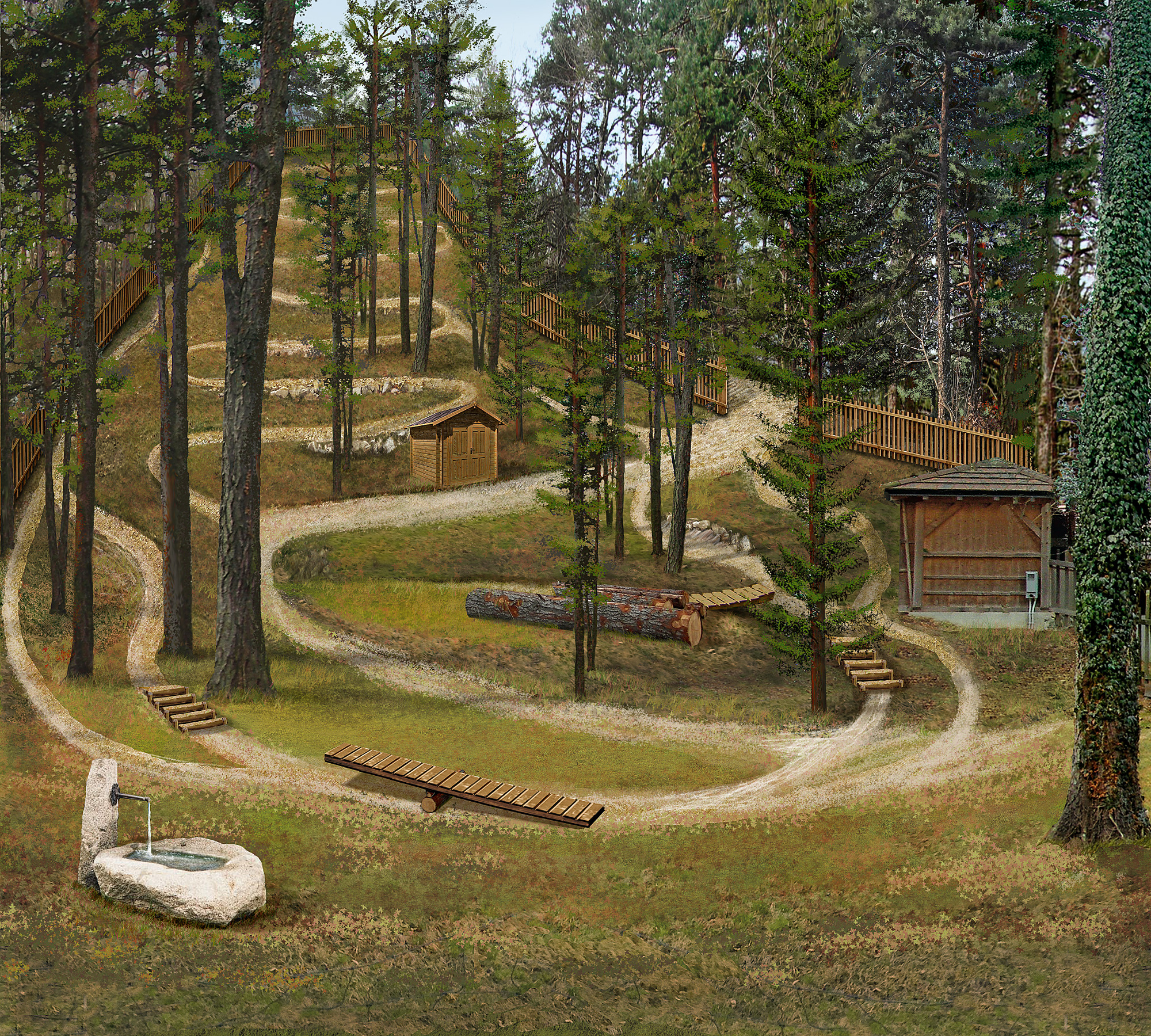 The basic 'Riding technique on the bike' course takes place on Mondays and Wednesday as part of our weekly programme. This course is suitable for all beginners and slightly advanced mountain bikers. A course on Tuesday, also in the riding technique area, deals with 'Introduction and implementation on the terrain' with simultaneous video analysis. This course is perfectly adapted for those who already have a basic techique and can also be used to carry on from the basic course.Those who have mastered the basics and are already using them on the terrain and want to fine-tune their bike skills will find the right course with the Expert Course. True to the motto 'Everything the pro does', our certified bike guides teach you tricks and tips for turning the rear wheel, how to master steep hairpin turns, jump small drops or overcome larger obstacles. This offer can be booked as a private course. This means the guide focuses entirely on the needs of the participant.
A special e-MTB riding technique course is scheduled every Thursdy in our weekly programme. The aim is to learn some tricks how to use the additional power correctly.
Even small mountain bikers don't miss out on their holidays in and around Naturno. A children's riding technique training takes place every Wednesday afternoon from 4:30 pm to 6 pm in our riding technique area.
Every Monday afternoon (3 pm – 5 pm) our guests can use the riding technique area themselves to improve their technique and increase their safety on the bike. Our guides will be glad to help you with any tips and information you may need about the programme and techniques.

Privat technique trainings can also be held in our riding technique area if requested. In this case the guide can entirely focus on the needs of each participant. This offer can also be booked as a couple or a group.

Hourly rate for private technique training: € 60
3-hour private riding technique course: € 180 – special offer for guests from partner companies € 150
5-hour private riding technique course: € 260 – special offer for guests from partner companies € 230
Enquiries for private riding technique course