Bike Hotels in Val Venosta and Merano & environs
The planning phase of any mountain bike holiday throws up a lot of questions. After all, you want to spend the best time of the year on a bike in Val Venosta and for everything to run smoothly. When is the best starting time for MTB tours? How do I find the most impressive trails? Where do I get maps and GPS tracks? What about a workshop in case of an emergency? Bike Hotels Val Venosta have the answers, so you don't need to trawl the Internet.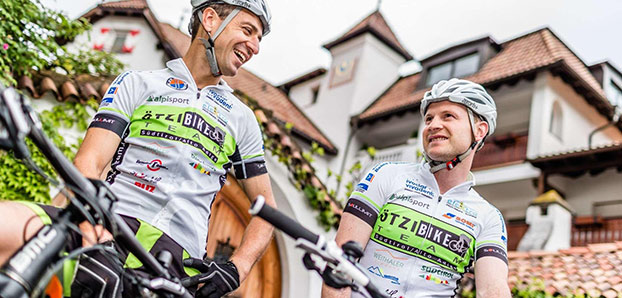 The Val Venosta is one of the most beautiful valleys in South Tyrol. Its entrance is slightly above Merano, while the valley ends 80 km further at the Passo di Resia with the Lago di Resia. Thanks to the large number of mountain bike tours up to 3,000 m of altitude with diverse trails of varying difficulties, the bike scene and its infrastructure has steadily grown over recent years.
In the surrounding villages of Naturno, more than 20 Bike Hotels of Val Venosta have focused on your wishes. For years, they have been teaming up with the Ötzi Bike Academy to offer a specialised range of services to their biking guests. In many Bike Hotels, even the 'boss of the house' takes people over the local trails.
Quality criteria of the Bike Hotels Val Venosta
Every partner Bikehotel of the Academy meets extensive quality criteria to truly satisfy the wishes of bikers for their MTB holidays:
Information point (tours, weather, road closures, use of passes)
Contact person for bikers in the hotel
20 descriptive MTB tours with maps (Val Venosta & Merano & environs)
Lockable bicycle room with bicycle suspension
Facility for drying clothing
Laundry service within 24 hours against payment
Assembly stand, tool box, pumps, repair kit
Washing area with hose and sponge
Bandages at reception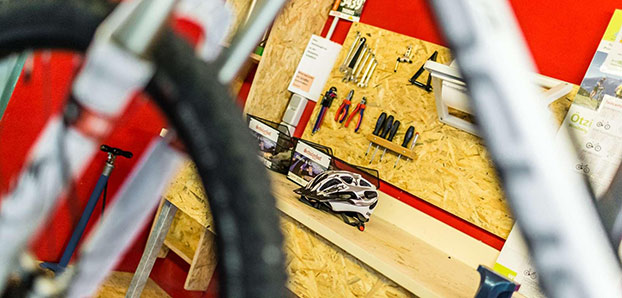 Guided tours and riding technique courses at the Bike Hotels Val Venosta
Our certified MTB guides offer tours of varying degrees of difficulty in the Val Venosta and Merano region every Monday to Saturday from mid-March to mid-November
Riding technique courses in different performance classes
Tours are run and courses take place even if there is only one participant
MTB tours, GPS data, maps, rent a bike
All mountain bike tours are prepared by the Academy. You can also use our online Bike Route Planner to plan numerous tours with GPS tracks, descriptions, photos and map views. Guests of the Bike Hotels can use the Ötzi app free of charge and use it to navigate on tour.
You can hire bikes and helmets in the Ötzi Bike Shop. On request we deliver the rental bikes to the hotel.


Choose from our Bike Hotels in Val Venosta & Merano & environs…