Trailtour round the lakes of the south ad E-MTB
Deadline
30.05.2023 22:00
Until 10 pm the day before, at the reception of your hotel or on our website.
Adolescents from 16 to 18 years can participate if they participated at the basic course and if the registration form is signed from the parents.
Elevation gain
 800 m
 800 m
Price
25,00 € (Price partner hotels), 50,00 € (Price Bikeacademy) + 15,00 € (Price shuttle)
Course
Naturno- Sigmundskron with Bikeshuttle/ Frangarto- Girlano- Lake of Monticolo- Lake of Caldaro- Caldaro- Appiano- Sigmundskron
Food
lunch at the lake of Caldaro
Equipment
Cycling helmet mandatory, sneakers, bike clothing, Windbreak, water bottle, money
Description
We start from Naturno with the Bikeshuttle to Ponte d´Adige and the Messner Mountain Museum. From here we ride towards Cornaiano (434m) and proceed towards "Schreckbichl", where the well known vine is produced. We get to the forest of Monticolo and finally to the lakes of Monticolo (519m). By riding a trail we get to the lake of Caldaro, perfectly timed to have lunch. Our way back leads us through the beautiful valley of Lavason and the vine villages of Eppan, San Michele and San Paolo. We finally arrive at Ponte d´Adige to conclude our tour. Our shuttle brings us back to Naturno.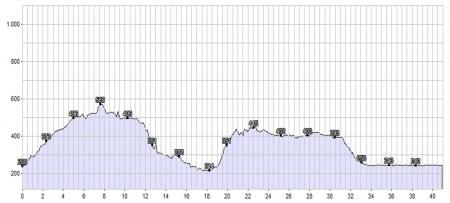 ‹ Back