Trailtour on both sides of the valley
Deadline
21.10.2022 22:00
Until 10 pm the day before, at the reception of your hotel or on our website.
Adolescents from 16 to 18 years can participate if they participated at the basic course and if the registration form is signed from the parents.
Elevation gain
 1.200 m
 1.200 m
Underground surface
30% asphalt, 10% gravel, 60% trail
Price
20,00 € (Price partner hotels), 40,00 € (Price Bikeacademy)
Course
Naturno - Monte Sole - Naturno - Monte Tramontana- Maso Brand - Ötzi Trail - Ötzi Flow Trail - Naturno
Food
break at the restaurant "Brandhof"
Equipment
Cycling helmet mandatory, sneakers, bike clothing, Windbreak, water bottle, money
Description
We start our 2 mountains trail tour in Naturns and cycle to the Monte Sole di Naturno. After 500 meters uphill, the first trail descent begins on beautiful and flowing trails (S1) back to Naturns. Now follow the bike path to Plaus and a small mountain road takes us to the Brandhof (1050m). There we take a well-deserved break and enjoy the homemade cheese and bacon. After the stop we bike to the Naturnser Nörderberg and on to the Platzgummhof. Here we have reached our destination, the Ötzi Trail (S3). The Ötzi Trail takes us to Farmazontal with a few tricky spots. Now the "dessert" is waiting for the participants! The Ötzi Flow Trail brings us the last few meters down into the valley with a big smile.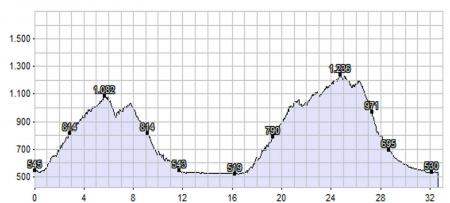 ‹ Back