Tour to the marble quarries of Covelano
Deadline
12.08.2022 22:00
Until 10 pm the day before, at the reception of your hotel or on our website.
Adolescents from 16 to 18 years can participate if they participated at the basic course and if the registration form is signed from the parents.
Elevation gain
 1.500 m
 1.500 m
Underground surface
20% asphalt, 40% gravel, 40% trail
Price
20,00 € (Price partner hotels), 40,00 € (Price Bikeacademy) + 15,00 € (Price shuttle)
Course
Naturno- Lasa with Bike- ShuttleLasa- marble quarries of Covelano- "Göflaneralm" hut- "Haslhof" hut- Morter- Laces- Naturno
Food
Lunch at the "Göflaner Alm" hut
Equipment
Cycling helmet mandatory, sneakers, bike clothing, Windbreak, water bottle, money
Description
We start from Naturno with the bikeshuttle, and after 30 minutes we reach Lasa, a village well known for its marble. From here our uphill towards the marble quarries of Covelano, where the most famous marble is from, starts. After a hard uphill we reach the quarries (2160m). After a little break we start the downhill towards the "Göflaner Alm".Food and drink are well catered for here. From the Alm we continue down a small trail to reach the Haslhof. Now we follow the Holy Hansen Trail back into the valley. Arrived in Covelano we load the bikes again and drive back to Naturno. If you want, you can also return the 20 kilometers from Covelano by e-bike!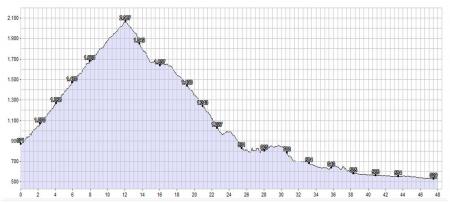 ‹ Back