Tour to the "malga di Laces"
Deadline
19.06.2023 22:00
Until 10 pm the day before, at the reception of your hotel or on our website.
Adolescents from 16 to 18 years can participate if they participated at the basic course and if the registration form is signed from the parents.
Elevation gain
 1.400 m
 1.400 m
Underground surface
40% asphalt, 50% gravel, 10% trail
Price
25,00 € (Price partner hotels), 50,00 € (Price Bikeacademy)
Course
Naturno - Laces - "Töbrunn" - Malga di Laces - Malga di Tares - Castelbello - Naturno
Food
Lunch at the "malga Laces"
Equipment
Cycling helmet mandatory, sneakers, bike clothing, Windbreak, water bottle, money
Description
We start our E-MTB tour in Naturns and take the cycle path in the direction of Val Venosta. After about 12 kilometers of cycle path we reach the village of Laces and climb towards the Malga di Laces. A first short part is still an asphalt road and above the apple orchards we reach a forest path which leads us to "Töbrunn" with a wonderful view of the valley. We cycle further up the mountain and reach our destination, the Mlaga di Laces, where we stop at the host Matthias and his family. We pause with many regional dishes and homemade juices. Reinforced and with a splendid panorama we take a high-altitude path to the Tares hut. From Malga di Tares a long descent takes us back to the valley. Here the guide has several options to adapt the descent to the group, whether it's a beautiful path or the forest road, all options are available. Once in the valley we still have to tackle the last kilometers through the apple orchards to Naturns.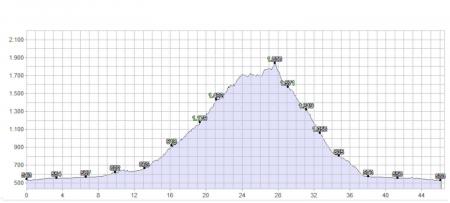 ‹ Back