Tour to the "Eisjöchl"
Deadline
08.08.2022 22:00
Until 10 pm the day before, at the reception of your hotel or on our website.
Adolescents from 16 to 18 years can participate if they participated at the basic course and if the registration form is signed from the parents.
Elevation gain
 1.300 m
 2.300 m
Underground surface
10% asphalt, 30% gravel, 60% trail
Price
20,00 € (Price partner hotels), 40,00 € (Price Bikeacademy) + 20,00 € (Price shuttle)
Course
With the Bikeshuttle to the farm "Vorderkaser" - "Eishof" - "Eisjöchl" - "Petrarca" hut- Val di Fosse- Naturno
Food
lunch at the "Petrarca" hut
Equipment
Cycling helmet mandatory, sneakers, bike clothing, Windbreak, water bottle, money
Description
The "Eisjöchl" is one of the most famous tour in the alps. It is both technically and physically demanding but for sure a life goal for a lot of mountainbiker.

We start from Naturno and take the Bikeshuttle to the Val di Fosse. At the farm "Vorderkaser" we start riding on the forest road into the heart of the famous val di Fosse. We ride past the "Rableid" hut and arrive at the "Eishof" hut. After a short break our ride leads us to an old military road that will bring us up to the "Eisjöchl" (2895m). Shortly after the alpine pass we arrive at the "Petrarca" hut (2875m), where we take an other break to have lunch. We return on the same road from where we came and ride back to Naturno on the street.
This high alpine tour will only organised if it is safe!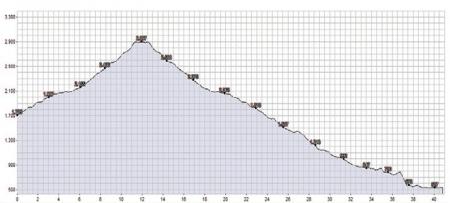 ‹ Back