Tour on the Passo Stelvio
Deadline
19.09.2022 22:00
Until 10 pm the day before, at the reception of your hotel or on our website.
Adolescents can participate if a parent participates aswell.
Elevation gain
 1.800 m
 1.800 m
Underground surface
100% asphalt
Price
20,00 € (Price partner hotels), 40,00 € (Price Bikeacademy) + 15,00 € (Price shuttle)
Course
Naturno - Lasa with the bikeshuttle- Lasa - Prato- Passo Stelvio- Passo Umbrail- S. Maria- Val Münsteria- Glorenza- Lasa
Food
We recommend to bring at least a bar or a gel with you! Break at the Passo Stelvio
Equipment
Cycling helmet mandatory, sneakers, bike clothing, Windbreak, water bottle, money
Description
Highlight: Experience one of the highest pass in Europe on the road bike!
Description: We take the bikeshuttle to Lasa, where we start with our road bikes. The first part to Prato allo Stelvio is flat and perfect for warming up the muscles. From Prato allo Stelvio the uphill starts and the 24km, 1800 meters of elevation gain and 48 hairpin bends will bring us to the Passo Stelvio at 2757m. From Prato allo Stelvio every participant can ride his own rythm to reach the pass, where everyone meets again. After a well deserved break at the pass, we return back to Prato allo Stelvio and Lasa, where every participant can decide, wheter to drive back to Naturno with the shuttle or by bike.

In changeable or cool weather, the guide accompanies the group to Prad at the beginning of the ascent and then follows in the minibus so that there is a dry and warm change of clothes at the pass. You are welcome to bring this in a backpack!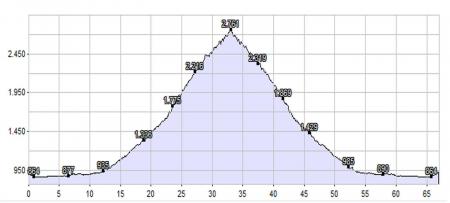 ‹ Back