Tour of the Marlinger Berg with the E-MTB
Deadline
27.10.2023 22:00
Until 10 pm the day before, at the reception of your hotel or on our website.
Adolescents from 16 to 18 years can participate if they participated at the basic course and if the registration form is signed from the parents.
Elevation gain
 1.200 m
 1.200 m
Underground surface
70% asphalt, 30% gravel, 0% trail
Price
25,00 € (Price partner hotels), 50,00 € (Price Bikeacademy)
Course
Naturno - Tel - Forst - Monte Marlengo - Ristoro Tschigg - Masi Quadrat - Tel - Naturno
Food
break at the restaurant Tschigg
Equipment
Cycling helmet mandatory, sneakers, bike clothing, Windbreak, water bottle, money
Description
We start with the E-MTBs and cycle along the cycle path towards Merano. We drive downhill to the Forst brewery in Lagundo and now the ascent to Monte Marlengo begins. The first refuge we reach is Senn am Egg with a splendid view of the Merano basin. Our tour continues uphill to the Tschigg viewpoint. Here we take our well-deserved lunch break on the sunny terrace with a view of Merano and the Adige Valley. Reinforced we continue towards the Almboden and downhill we reach the Eggerhof. Now you return to the valley via the square farms with a beautiful view of the Parcines waterfall to Tel. The cycle path takes us the last kilometers back to the starting point in Naturno.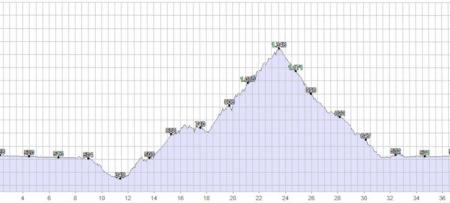 ‹ Back