Tour of the castles around Merano
Deadline
04.10.2023 22:00
Until 10 pm the day before, at the reception of your hotel or on our website.
Adolescents can participate if a parent participates aswell.
Elevation gain
 500 m
 500 m
Info
The road bike tour will be adapted to the participants!
Price
25,00 € (Price partner hotels), 50,00 € (Price Bikeacademy)
Course
On the trail of the guides of the Ötzi Bike Academy
Food
Drinks, bars or bananas
Equipment
Cycling helmet mandatory, sneakers, bike clothing, Windbreak, water bottle, money
Description
The Burgraviato, the area around Merano, contains the German word "Burg", which indicates the castle of a fortified city: in fact, a fortress or a small castle stands on practically every hill. On our guided tour by racing bike we pedal far from traffic and noise passing by some of these many castles with wonderful views of Merano and surroundings. Castel Monteleone, Castel del Gatto, Castel Fragsburg, Castel Tirolo, Castel Trautmannsdorf, Castel Katzenzungen are just a few names. The route leads along the cycle path in the direction of Merano and is then adapted to the participants. This tour features many small climbs and beautiful descents, and also offers the possibility of adding an additional part of the route on the way back.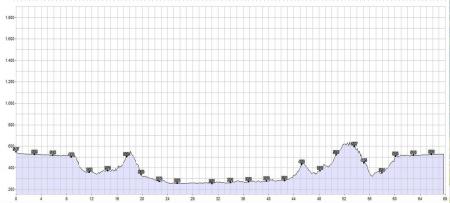 ‹ Back