Propain Trail Tour
Deadline
12.11.2023 22:00
Until 10 pm the day before, at the reception of your hotel or on our website.
Adolescents from 16 to 18 years can participate if they participated at the basic course and if the registration form is signed from the parents.
Elevation gain
 1.000 m
 1.000 m
Underground surface
50% asphalt, 5% gravel, 45% trail
Price
25,00 € (Price partner hotels), 50,00 € (Price Bikeacademy)
Course
Naturno - Laces - Vezzano - Monte Sole - Propain Trail - Silandro - "Holzbrugg" Trails - Laces - Naturns
Food
lunch at Silandro
Equipment
Cycling helmet mandatory, sneakers, bike clothing, Windbreak, water bottle, money
Description
From the town center of Naturno we follow the cycle path which leads us through the villages Castelbello, Laces and Coldrano. At Coldrano we turn right towards Vezzan. Arrived in Vezzan we ride uphill on the "Schlanderser Sonnenberg". A long and steep road is ahead of us. At the crossroad to the farm "Fisolhof" we keep on the right and follow the uphill. At the crossroad with the farm "Tappein" we also keep on the right and take the forest road. We follow this road until we reach the entrance to the "Propain Trail". This flowy trail leads us all the way back down and ends at Silandro. The cycle path will bring us back to our starting point, in Naturno.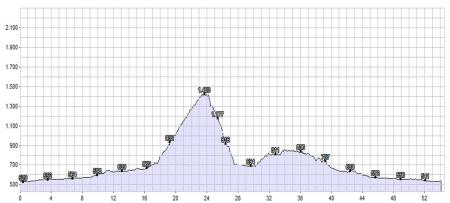 ‹ Back