Panoramic trail tour on the mountains of Naturno
Deadline
18.07.2023 22:00
Until 10 pm the day before, at the reception of your hotel or on our website.
Adolescents from 16 to 18 years can participate if they participated at the basic course and if the registration form is signed from the parents.
Elevation gain
 800 m
 1.600 m
Underground surface
30% asphalt, 40% gravel, 30% trail
Price
25,00 € (Price partner hotels), 50,00 € (Price Bikeacademy) + 14,00 € (Price shuttle)
Course
Naturno - Rablá - cable car Rio di Lagundo - Rio di Lagundo - Monte "Birchberg" - hut "Mausloch Alm" - hut "Tablander Alm" - "Lupo Trail" - Naturno
Food
break at the restaurant "Mausloch Alm"
Equipment
Cycling helmet mandatory, sneakers, bike clothing, Windbreak, water bottle, money
Description
The mountain bike tour to the "Mausloch Alm" in Naturno is a real highlight for cyclists who love challenges and spectacular landscapes. The tour starts in Naturns and proceeds along the cycle path to Rablà, where we take the cable car to Rio di Lagundo. From this idyllic mountain village, the first path leads us to the "Birchberg" and a beautiful forest road takes us to the Monte Tramontana. Through a breathtaking landscape with wonderful panoramic views of the surrounding mountains, the gravel road leads us to the "Mausloch Alm" hut, where we take a well-deserved lunch break. Now the new "Mausloch Panorama Trail" awaits us, which takes us through a beautiful landscape of meadows, forests and a magnificent panorama. The tour takes us along the Merano Bikehighline to the "Tablander Alm". The descent crosses the "Lupo Trail" path towards the valley. The trail is beautiful and smooth but still requires a little concentration, the view of the surrounding mountains and valleys is spectacular. The descent ends in Naturno, where you can relax and enjoy the adrenaline rush after the demanding tour. All in all, the mountain bike tour to the "Mausloch Alm" mlaga is an experience that you shouldn't miss. The combination of the Mausloch Panorama Trail and the Lupo Trail offers a perfect blend of fun, flowing passages and breathtaking scenery that will thrill any mountain biker.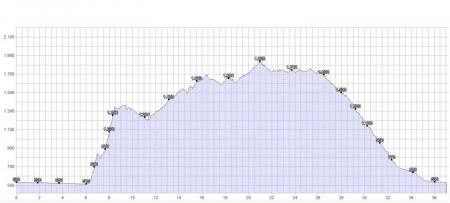 ‹ Back