On the roads of the antique romans
Deadline
01.10.2023 22:00
Until 10 pm the day before, at the reception of your hotel or on our website.
Adolescents from 16 to 18 years can participate if they participated at the basic course and if the registration form is signed from the parents.
Elevation gain
 230 m
 230 m
Underground surface
100% asphalt
Price
10,00 € (Price partner hotels), 10,00 € (Price Bikeacademy)
Course
Naturno- Stava- Ciardes- Castelbello- Laces- Lake of Coldrano- Laces- Castelbello- Naturno
Food
break along the way
Equipment
Cycling helmet mandatory, sneakers, bike clothing, Windbreak, water bottle, money
Description
We start our ride in Naturno and ride through the orchards of the lower Val Venosta where we can admire the castle of Juval and finally reach Castelbello. Here we ride past the church and after a short uphill we get to Laces. We pass the village and ride further through the orchards to reach the castles of Montani and Morter. At Morter we take the road and ride towards Coldrano and the lake of Coldrano. The way back to Naturno leads us along the cycle path of the Val Venosta but also on roads of the antique romans where we can admire the castles and the attractions of the lower Val Venosta.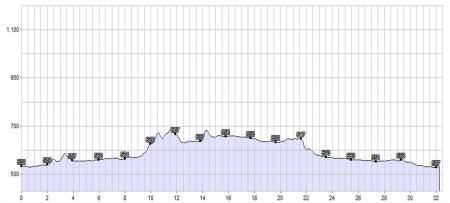 ‹ Back