Holy Hansen E-MTB Trailtour
Deadline
04.07.2022 22:00
Until 10 pm the day before, at the reception of your hotel or on our website.
Adolescents from 16 to 18 years can participate if they participated at the basic course and if the registration form is signed from the parents.
Elevation gain
 1.400 m
 1.400 m
Price
20,00 € (Price partner hotels), 40,00 € (Price Bikeacademy)
Course
Naturno- Coldrano- "Morterer Leger"- farm "Hasl"- Covelano- Naturno
Food
lunch at the "Haslhof"
Equipment
Cycling helmet mandatory, sneakers, bike clothing, Windbreak, water bottle, money
Description
We start our bikeday at Naturno an ride on the cycle path towards Coldrano. At Coldrano we ride on the Monte Tramontana at a forest road towards the "Morterer Leger" (1700m), which we reach after 1000m of elevation gain. From here we proceed towards the farm "Haslhof", where we are gonna have a break where we can admire the beautiful sorrounding mountains. After lunch we get to the best part of the day and ride the "Holy Hansen" and "Aigen" trail to get back at the bottom of the valley, where we take the cycle path to get back to Naturno.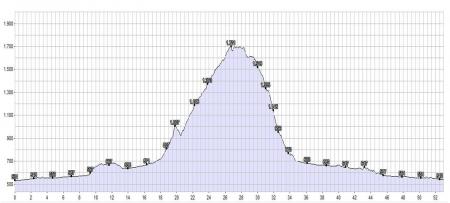 ‹ Back