E-MTB Tour to the marble quarries of Covelano
Deadline
29.06.2023 22:00
Until 10 pm the day before, at the reception of your hotel or on our website.
Adolescents from 16 to 18 years can participate if they participated at the basic course and if the registration form is signed from the parents.
Elevation gain
 1.350 m
 1.350 m
Underground surface
45% asphalt, 50% gravel, 5% trail
Price
25,00 € (Price partner hotels), 50,00 € (Price Bikeacademy) + 15,00 € (Price shuttle)
Course
Naturno- Lasa with Bike- ShuttleLasa- marble quarries of Covelano- "Göflaneralm" hut- Covelano- Laces- Naturno
Food
Lunch at the "Göflaner Alm" hut
Equipment
Cycling helmet mandatory, sneakers, bike clothing, Windbreak, water bottle, money
Description
We start from Naturns with the bike shuttle and go to Laas (approx. 30 min). The ascent to the Covelano marble quarry begins in Lasa, the municipality famous in South Tyrol for its marble. The best marble in the world is obtained from this quarry. After the tiring climb we reach the quarry at an altitude of 2160m. After taking some obligatory photos and a short visit, we continue our circuit downhill to the Covelano hut. From the hut we continue downhill on a beautiful forest road to Covelano. From Covelano we take the cycle path that takes us back to Naturno.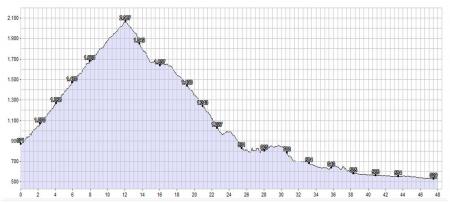 ‹ Back